As they say, Eyes are the windows to the soul. Theyre how we connect and relate to each other. Unfortunately, the eyes are one of the first places to show the effects of aging. An eyelid lift, also known as eyelid surgery or blepharoplasty, is a facial rejuvenation procedure that can be appropriate for people from all walks of life. The procedure tends to be an effective way to restore a more youthful, refreshed appearance.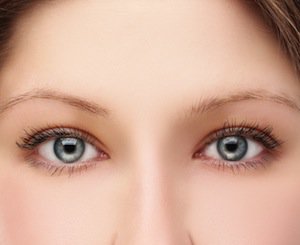 Upper and lower eyelid surgery can address a number of concerns. Candidates for the procedure typically have excess skin around the eyes, and/or fine lines and wrinkles they would like to eliminate. In some cases, loose skin hanging from the upper eyelid can even impair vision, causing visual obstructions that can have an effect on ones day-to-day life. In the lower eyelid areas, puffy bags can be very prominent, giving patients a tired or aged appearance. Eyelid surgery can reduce excess skin, tighten the remainder, and smooth out the eyelid areas for a more rested appearance. It can also eliminate overhanging skin in the upper lids to improve visual obstruction issues.
Dr. Fredric Newman treats patients in a variety of age groups who desire a rejuvenated appearance around the eyes. He has performed eyelid surgery on people as young as their late 20s, but has also performed the procedure to patients in their 70s with great success. Typically, younger people interested in the surgery have inherited traits and skin characteristics around the eyes that they would like to change; however, most people tend to request eyelid surgery while in their 40s after the natural effects of aging have started to set in. Although the surgery used to be more popular with women, today, it has become a more widespread procedure, with 60% of Dr. Newmans patients being women and 40% being men.
As more people have begun to learn the potential of eyelid surgery, it has become a more common treatment for aged, tired-looking eyes that may give one the appearance of being older than she or he really is. If youd like to learn more about how you can benefit from eyelid surgery, or would like to schedule a consultation with Dr. Newman, please contact us today!
Schedule a Consultation
If you are considering plastic surgery in Fairfield County or anywhere in Connecticut, contact us to schedule a one-on-one consultation with one of our expert plastic surgeons.
722 Post Road, Suite 202, Darien, CT 06820