When patients visit the Aesthetic Surgery Center with a desire for facial rejuvenation, Fairfield County plastic surgeon Dr. Fredric Newman performs a thorough assessment of their entire face and neck. His personal, six-step approach was developed throughout his years as a Fairfield County plastic surgeon to help patients find the best possible treatment to reach their aesthetic goals.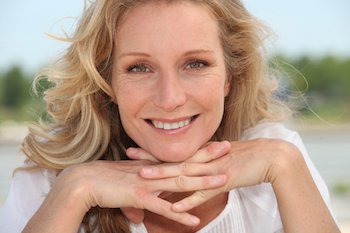 While patients often visit our practice with hopes of undergoing a specific procedure, like a facelift or neck lift, Dr. Newman evaluates the entire face to determine if there is a more appropriate procedure or set of procedures to address their needs, such as a combination brow lift and facelift. During the consultation process, Dr. Newman performs a comprehensive assessment of the face, working his way from the top of the face down to the neck. This process goes through the following six steps:
Assess overall face (i.e. lines, wrinkles, skin tone, and age spots)
Compare positioning of eyebrows to where they should be
Look at excess skin around eyelids & fatty deposits around upper & lower eyelids
Ask patient to activate facial nerves, raise eyebrows, etc.
Examine jawline area
View neck area for crepey skin and problems with platysmal bands
Following the facial assessment, Dr. Newman can better determine which areas need to be addressed to help the patient reach their goals.
Contact Our Office
If you would like to schedule a consultation with Dr. Newman, please dont hesitate to contact us. Also, make sure to revisit our blog for next weeks post detailing how one procedure that is often not considered can make a significant impact on the rejuvenation of facial aging.
Schedule a Consultation
If you are considering plastic surgery in Fairfield County or anywhere in Connecticut, contact us to schedule a one-on-one consultation with one of our expert plastic surgeons.
722 Post Road, Suite 202, Darien, CT 06820