Good Skin Isn't All In The Genes
Maybe you've been blessed with great genes, and that is a factor in how our skin ages, but lifestyle and good skin care also play a big role in how our skin looks as we get older. Who doesn't want luminous, plump & glowing skin? Changing the way you care for your skin by using the right products, handling it with care, and living a healthy lifestyle are key factors to fabulous skin. Read on for our anti-aging skin care tips….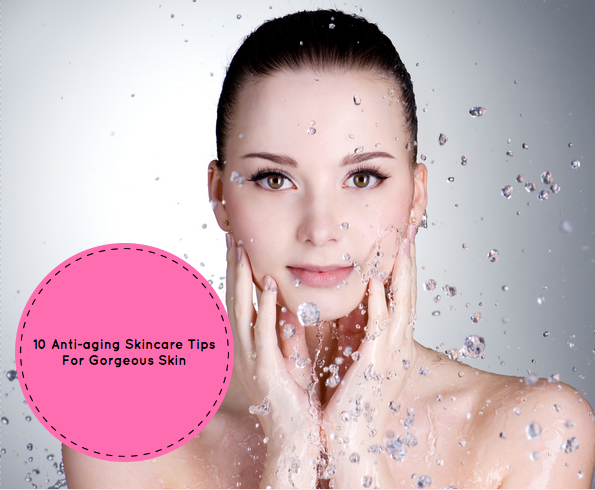 USE PRODUCTS THAT CONTAIN RETINOL: Retinol (a derivative of vitamin A) acts as an antioxidant and reduces damage free radicals can inflict on your skin. These free radicals can cause wrinkles and sagging skin. Retinol increases collagen production to firm the skin and helps with minor skin discolorations.
INCORPORATE AN AHA: Alpha Hydroxy Acids help revive the complexion by removing dead skin cells. Look for products that contain AHA's to up the ante on your skincare routine.
SUNSCREEN IS A MUST: Make it a rule to never leave the house without applying a moisturizer with sunscreen. Sun damage is cumulative and we get harmful rays on a daily basis, even when we are driving in our cars!
BE GENTLE: Be gentle with your skin when washing and applying products. Pay particular attention to the delicate skin around your eyes as the skin is much thinner than anywhere else on your face and is apt to show aging quicker. Use moisturizing products that are rich in vitamins A, C and E, antioxidants and peptides. Gently pat on products under and around your eyes instead of rubbing them on.
LEAD A HEALTHY LIFESTYLE: Not smoking, limiting alcohol consumption (alcohol is drying and dehydrating to the skin), eating healthy foods and hydrating with water are important keys to great skin.
GET YOUR OMEGA 3 FATS: Foods like salmon, eggs, walnuts, and chia seeds are high in omega 3 fats which strengthen the walls of skin cells and help with inflammatory problems.
TAKE A CUE FROM POPEYE: Turns out Popeye was on to something! Spinach contains phytonutrients that help protect against sun damage. It is also packed with beta carotene (vitamin A) and lutein, which boosts the skins elasticity.
DRINK YOUR TEA: Not just any tea though! We are talking about green tea which is loaded with catechins and polyphenols. What are they? Catechins protect skin against the primary cause of wrinkles, which is sun damage. Polyphenols are an antioxidant that helps fight damaging effects of UVA and UVB rays.
CONSUME GOOD OILS: Good oils contain fats that are monounsaturated which helps skin retain moisture. You can find these good oils in avocados, olive oil, walnut and macadamia oils.
GARLIC IS YOUR FRIEND: Garlic is a great antioxidant which helps fight off bacteria. It also functions as an anti-inflammatory to help calm skin. Don't want potent garlic breath? Roast garlic heads in foil drizzled with olive oil in the oven over low heat till buttery soft. Roasting helps mellow out the garlic odor but still maintains all the good stuff!