As part of his commitment to helping people achieve their aesthetic goals, Dr. Fredric Newman is proud to have been named the Medical Director of The Andrew Stefanou Salon and Spa. The med spa, which is located just around the corner from The Aesthetic Surgery Center, provides a wide range of cosmetic treatments, including facial treatments, massages, hairsytling, and more. Dr. Newman will be overseeing all medical treatments at the med spa. Dermal fillers and non-surgical injectables like BOTOX Cosmetic, Sculptra Aesthetic, and Juvderm,as well as laser skin resurfacing will be done at The Aesthetic Surgery Center.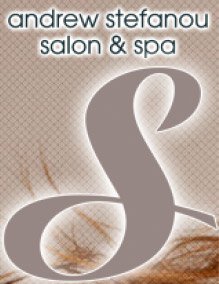 He will be available to see patients from the med spa location at The Aesthetic Surgery Center office. The cosmetic medical procedures will be performed at his state-approved surgical facility for the utmost safety.
In addition to his work at the med spa, Dr. Newman will be providing seminars to help the public learn about the latest surgical procedures available. To learn more about Dr. Newmans new role as the Medical Director, or to schedule your consultation with him, please contact us
Schedule a Consultation
If you are considering plastic surgery in Fairfield County or anywhere in Connecticut, contact us to schedule a one-on-one consultation with one of our expert plastic surgeons.
722 Post Road, Suite 202, Darien, CT 06820