With a commitment to providing patients with the best care possible, our team is proud to announce that Aesthetic Surgery Centers board-certified plastic surgeon, Dr. Fredric Newman, was recently given The 2014 Vitals On-Time Doctor Award. This award is given to doctors who go above and beyond to make sure patients are seen at their designated appointment time without an extensive wait. While this simple element can often be overlooked, a recent Vitals study reveals that 10% of people find long wait times to be a deciding factor for seeking a new physician.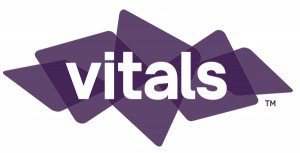 Dr. Newman understands the importance of patients time and is pleased that he has been viewed as working in an efficient manner. He notes that this recognition is especially significant considering he was nominated by patients. In the end, providing meaningful appointments in a timely manner is one of many important factors that Dr. Newman strives to offer patients for an overall positive experience.
To schedule your consultation with Dr. Newman, please contact us today!
Schedule a Consultation
If you are considering plastic surgery in Fairfield County or anywhere in Connecticut, contact us to schedule a one-on-one consultation with one of our expert plastic surgeons.
722 Post Rd, Suite 202, Darien, CT 06820