When it comes to skin treatments, microdermabrasion is one of the most affordable, least invasive procedures available. Designed to minimize fine lines and pores, microdermabrasion can address a wide array of skin conditions.
Dr. Fredric Newman offers this treatment at our Darien, CT plastic surgery practice. Today, we will discuss the benefits of microdermabrasion and explore how it can deliver results for a refreshed, more youthful appearance.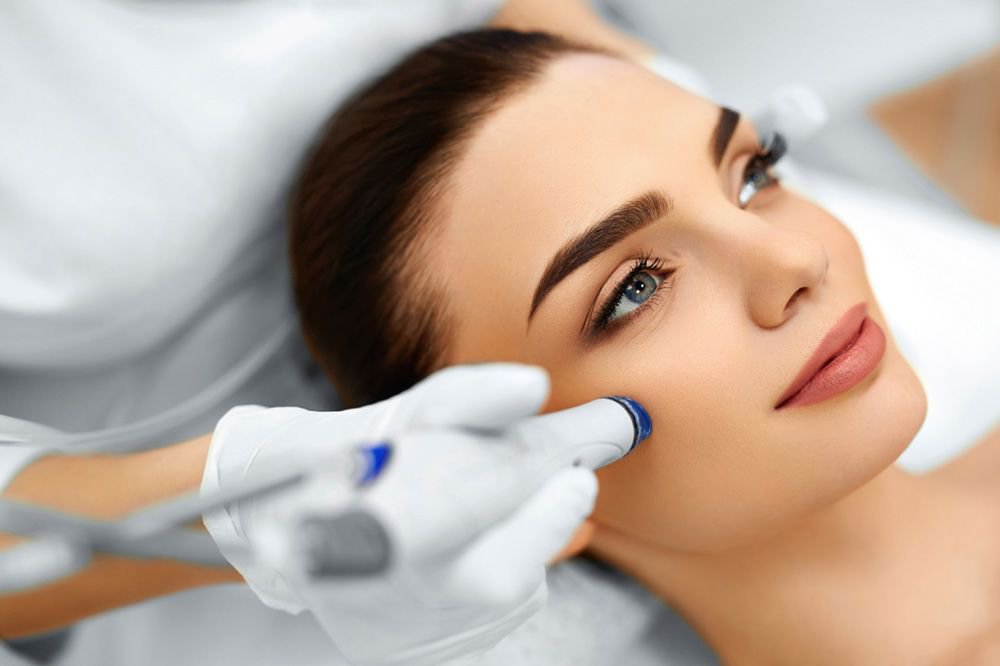 Microdermabrasion Is Convenient
Microdermabrasion has increased in popularity since its advent. Because it can be completed in approximately 30 minutes, it is often referred to as the lunchtime facial. In fact, there is no preparation needed for microdermabrasion.
The micro-crystals will simply be applied to the skin, and the clinician will begin the treatment process. In contrast to other cosmetic treatments on the market, microdermabrasion is non-surgical, yet highly effective. This procedure can rejuvenate your skin and deliver a glowing complexion with virtually zero discomfort.
Microdermabrasion Requires No Recovery Time
Because microdermabrasion is non-invasive and comfortable, there is practically zero downtime necessary following your treatment. You can improve the health and appearance of your skin without sacrificing time off of work or other daily routines.
Microdermabrasion Is Effective
Using advanced materials and techniques, microdermabrasion is highly effective. In fact, just one session can eliminate up to three times the amount of dead skin cells compared to alternative exfoliating treatments.
Microdermabrasion Can Treat a Variety of Skin Types
Patients with all skin types and conditions can benefit from microdermabrasion. This treatment may be helpful for you if you have:
Dull skin
Oily skin
Clogged pores
Enlarged pores
Mild acne scars
Fine lines
Poor skin texture
Uneven pigmentation
Because microdermabrasion exfoliates the surface layers of the skin, eliminating dead skin cells, this treatment stimulates the body's natural healing capacity. Therefore, it leads to an increase in collagen production, leaving your skin looking and feeling amazing.
Microdermabrasion Enhances Circulation
During your treatment in our office, your circulation and lymph flow will be improved, leading to longer-lasting results. These benefits help the skin repair from the inside out, improving elasticity and collagen production.
Microdermabrasion Offers Instant Results
Tired of waiting weeks, or even months, to see results from your skin treatments? Although microdermabrasion may require multiple sessions to achieve the desired results, patients will notice an instant improvement the moment they leave our office after the first appointment.
Are There Risks to Microdermabrasion?
Because microdermabrasion is non-surgical and non-invasive, there are little to no risks involved in this treatment. In fact, the only risks that can occur are associated with inappropriate use of the unit, such as improper sterilization or using the device on a setting that is too high. Therefore, it is important to seek this treatment from a well-established, experienced cosmetic physician, such as Dr. Newman.
Learn More about the Benefits of Microdermabrasion
Are you looking for ways to reverse the effects of environmental elements and aging? Whether you want to eliminate fine lines, crow's feet, age spots, or light scars, microdermabrasion could be the solution for you. To learn more and explore your candidacy for this treatment, reach out to one of our team members. As always, we are available to answer any questions you have about skin rejuvenation. You can contact us online anytime or call our office at (203) 872-5299.
Dull skin
Oily skin
Clogged pores
Enlarged pores
Mild acne scars
Fine lines
Poor skin texture
Uneven pigmentation