Eyelid surgery, medically referred to as blepharoplasty, can address both cosmetic and functional concerns relating to areas around the eyes. Cosmetic eyelid surgery can reduce wrinkles and bagginess for a smoother, more youthful appearance. Functional blepharoplasty procedures can remove excess skin that may be hanging over your eyes and obstructing your field of vision. The costs of eyelid surgery are dependent on each patients individual needs and goals, and will therefore vary on a case-by-case basis.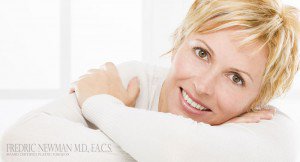 While the cost of a surgical procedure is always an important aspect of your decision-making process, it is even more important to ensure that your treatment is performed by an experienced, board-certified plastic surgeon who will customize the procedure to your unique needs and is attentive to all of your concerns. Dr. Fredric Newman places a high emphasis on doing just that, and all treatments here at The Aesthetic Surgery Center are personalized for each patient there is no one-size-fits-all procedure. Ultimately, the total cost of eyelid surgery will involve the extent of treatment necessary to achieve your goals, the specific techniques that are performed, surgeons and anesthesia-related fees, and other factors. Whether you are having upper eyelid surgery, lower eyelid surgery, or a combination of the two will also affect the final cost projection.
During your initial consultation with Dr. Newman, he will listen to your concerns and answer any questions you may have. Once you have been determined a good candidate for eyelid surgery, he will create a customized treatment plan and a member of our staff will come up with an overall cost estimate. It is important to note that, for patients who are having eyelid surgery for the purposes of eliminating obstructions to their vision, many insurance companies offer coverage for the procedure. We can also recommend a number of reputable healthcare financing options that offer helpful low-interest monthly payment plans for qualified applicants who are considering plastic surgery procedures. Our team believes treatment should be within reach for all individuals who desire it, and we will do everything we can to make the cost of eyelid surgery as financially convenient as possible.
Contact The Aesthetic Surgery Center
If you have questions about the average price of eyelid surgery, or if you would like to schedule a consultation with Dr. Newman, we invite you to contact our practice today.