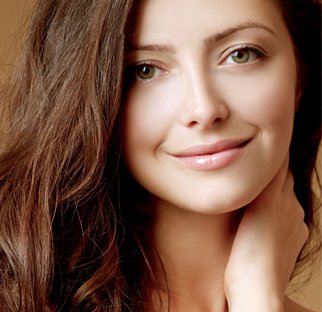 The people of Darien know they will receive ample information about their cosmetic surgery needs during their visit to our practice. We provide all of our patients with detailed facts about their surgical options and non-surgical options, empowering them to make smart choices about surgery.
When it comes to rhinoplasty (nose job), there are plenty of options to consider that can enhance the overall look of the face. You might not expect it, but a simple nostril reshaping surgery can make a major difference.
Taking Issues with Nostrils Seriously
While the bridge of the nose tends to get the most attention with regard to rhinoplasty, the nostrils can have a major impact on your overall appearance. It's important to keep this in mind. Sometimes a person may have nostrils that are very wide or flared. Some people may have narrow nostrils, so narrow that breathing could be impaired. Uneven or asymmetrical nostrils is another concern, and common in cases of damage or trauma to the nose.
As with anything that affects the appearance of the face, these aesthetic flaws of the nostrils can potentially lead to self-consciousness. That's where a cosmetic surgeon can step in and help.
How Rhinoplasty Works
Rhinoplasty is a type of surgery that is performed to reshape and improve the overall appearance of the nose. During the procedure, a plastic surgeon works carefully to alter the structure of the nose. This goes for all parts of the nose. The surgeon works delicately to ensure optimal results and as little harm to the remaining structure of the nose as possible.
The end result of a rhinoplasty is a nose that better complements a patient's face. The procedure can have a major impact, even if the aesthetic adjustments are minor, such as altering the nostrils. You might be surprised just how much of a difference this can make.
Ways of Adjusting the Nostril Size and Shape
Plastic surgeons have many options available to them when it comes to adjusting the nostrils. For wide nostrils, some tissue may be removed to help reduce the size of the nostrils, with some sutures placed as needed to adjust position and shape. For narrow nostrils, a strut or a flap of tissue may be used to help enlarge the openings of the nostrils as needed.
Open or Closed Rhinoplasty?
When performing a rhinopasty, the cosmetic surgeon can go about the procedure in two ways: open rhinoplasty surgery or closed rhinoplasty surgery.
During open rhinoplasty, an incision is made along the columella, the strip of skin between the nostrils, with adjustments done through this incision. During closed rhinoplasty, there are no external incisions made on the nose, and all incisions are made inside of the nostrils instead.
During the consultation process, we can discuss the nature of your surgery in greater detail.
Is Rhinoplasty Right for Me?
If you are self-conscious about the size and shape of your nostrils and would like to find out if rhinoplasty is right for you and your needs, be sure to stop by the practice for a consultation. We can go over all of these matters in much greater detail so you understand all of your options.
Learn More About Rhinoplasty
For more information about rhinoplasty and how it can help you look your absolute best, be sure to contact our cosmetic plastic surgery and skin care practice today. We will work closely with you to enhance your appearance and overall confidence.