Patients interested in facial rejuvenation often have a specific treatment in mind when they visit the Aesthetic Surgery Center. While our board-certified plastic surgeon, Dr. Fredric Newman, encourages patients to research potential treatments before their surgical consultation, he also explains that the facial evaluation is crucial to understanding a patients best options. As noted in our recent blog post 6 Steps to Determining Your Ideal Facial Rejuvenation Procedure, once Dr. Newman has had the opportunity to assess signs of facial aging, he will recommend what procedure or combination of procedures he believes can most effectively help patients reach their goals. A particular procedure he often suggests in conjunction with others is one that most people dont consider as a solution to their facial aging – the brow lift.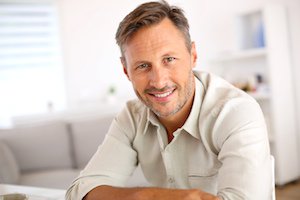 A brow lift, or forehead lift, can be a highly beneficial procedure for many people who are concerned with facial aging. While most people dont typically have questions regarding this specific surgery, Dr. Newman notes that they come with concerns of problem areas – such as low eyebrows, a long forehead, and excess skin and hooding of upper eyelids – many of which can be addressed with a brow lift. With the goal of providing the most natural-looking results possible, Dr. Newman often recommends the brow lift procedure in addition to procedures like blepharoplasty, facelift, or laser skin resurfacing.
To learn if the brow lift procedure can help you reach your aesthetic goals, please schedule a consultation with Dr. Newman for a full face and neck assessment. He is more than happy to answer any questions or concerns you may have at this time.
Schedule a Consultation
If you are considering plastic surgery in Fairfield County or anywhere in Connecticut, contact us to schedule a one-on-one consultation with one of our expert plastic surgeons.
722 Post Road, Suite 202, Darien, CT 06820