People in Darien, Connecticut and Scarsdale, New York have come to our practice knowing we have a strong reputation for results. By offering the latest in anti-aging and wrinkle reduction techniques, we can give patients that more invigorated and refreshed look that they have always wanted to have.
One great option for enhancing a person's appearance is blepharoplasty, also known as cosmetic eyelid surgery. It can be especially helpful for people who have issues related to their lower eyelids.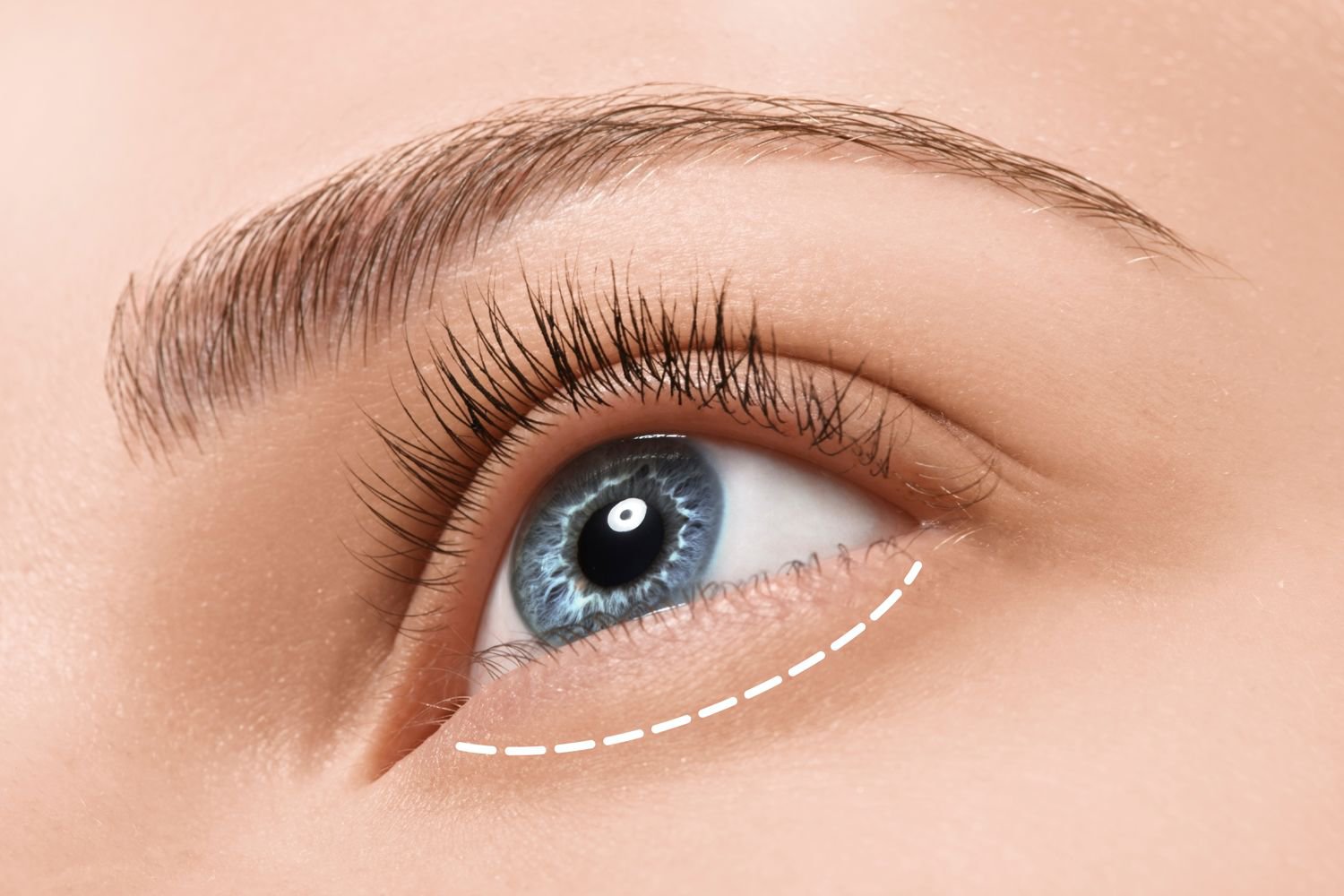 Problems Caused by Lower Eyelid Issues
Bags, puffiness, and sagging under the eyes can leave a person looking older, haggard, and tired. It may be perceived as a sign you don't get a restful night of sleep, or that you're worried. This may not be the case at all. Sometimes these issues simply occur because of aging process and your own genetic makeup and family history.
Thankfully there is a simple surgical solution to these issues.
About Lower Eyelid Surgery
Lower eyelid surgery is type of eyelift procedure that targets the bags and puffiness below the eyes. By undergoing lower eyelid surgery, you can have issues with bags and puffiness drastically reduced.
Ideal Candidates for Lower Eyelid Surgery
The best candidates for lower eyelid surgery are people who experience issues with their lower eyelids that are the result of advanced age and the effects of growing older. They should be in good health overall and not experience any sort of health problems that would make the surgery a health risk of any kind.
What to Expect During Lower Eyelid Surgery
During lower eyelid surgery, a plastic surgeon will make an incision just below the lower eyelashes. This will help cover the post-surgical scar from view. Through this small incision, excess tissue can be removed and the overall contour and appearance of that portion of the eye can be enhanced. Some facial liposuction may be involved as needed to enhance overall appearance.
Recovering from Lower Eyelid Surgery
Recovery from lower eyelid surgery is generally easy. Patients will simply get ample rest and avoid strenuous physical activities for several days. Itchiness, irritation, bruising, swelling, and soreness are common around the eye area. Ointment can be applied to address some of these issues, and eye drops can be used to deal with any cases of dry eye or itchiness of the eyes.
Patients should wear sunglasses when outdoors. A hat with a brim is also helpful for protecting the eye area from the dangers of direct sun.
Will Scars Be Visible?
No.
Since the incisions are small and located near the eyelashes, they are very well hidden. Most people will not be able to notice the scars since they are so small. Some patients may have issues with scarring due to their genetics, though these matters can be discussed in greater detail during the consultation process so procedures can be modified if needed.
The Results of Lower Eyelid Surgery
People who undergo lower eyelid surgery experience excellent results. They look younger and more refreshed and feel generally great about their appearance as well. If you are interested in looking your best, we can discuss this in more detail during your consultation at the practice.
Learn More About Lower Eyelid Surgery
For more information about lower eyelid surgery and how it can help you look younger and far more refreshed, be sure to contact our cosmetic plastic surgery center today. The team at our practice is here to help you achieve all of your aesthetic goals.