Rhinoplasty can be a life-changing surgery that renews the appearance of your nose and gives you significantly more confidence in the way you look. This procedure can also correct functional problems, effectively correcting what may have been lifelong nasal breathing issues. With that in mind, its important to remember that rhinoplasty involves major surgery, and you will need to plan for a certain amount of downtime.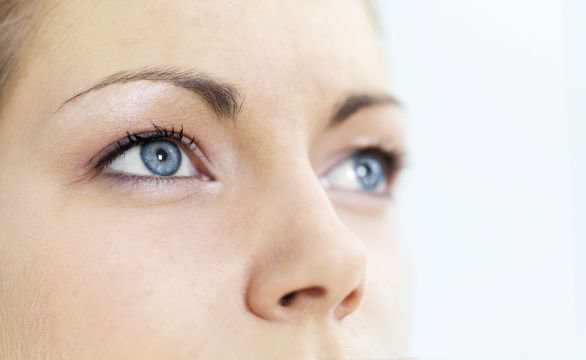 During your initial consultation with our board-certified plastic surgeon Dr. Fredric Newman will discuss all aspects of the rhinoplasty procedure, including the risks and benefits of nose surgery what the procedure will entail, and what you can expect during the recovery process. Every patient is unique, and the recovery period will depend on the specifics of your rhinoplasty procedure. The type of nose surgery you have, the extent of treatment, and your individual needs will all factor into the particulars of your recovery; however, there are some general aspects of the recovery process that most patients will experience.
Many patients are able to resume normal daily routines about five to seven days after rhinoplasty surgery. During the initial recovery, it is normal for some swelling and bruising to be present in the nasal area. While the swelling should mostly fade in the first couple of weeks, please note that it could take a number of months, or even up to a year, for it to completely dissipate. Most patients experience very little pain during recovery from nose surgery. In fact, many individuals say the discomfort level is comparable to a headache or a cold, and they are often able to control it with an over-the-counter medication such as Extra-Strength Tylenol. Nasal splints (if utilized during your procedure), casts, and bandaging are usually removed after approximately one week. Your head will need to be placed in an elevated position for several days after the procedure, and it is vital that you take extra precautions to protect your nose from harm in the months following rhinoplasty.
Dr. Newman will provide you with detailed post-operative care instructions and meet with you for regular follow-up appointments to make sure your nose is healing properly. You should start seeing the results of rhinoplasty during the first few weeks after the surgery; however, it may take several more months before the final effects are apparent.
Contact us
If you have questions about how rhinoplasty can meet your needs, or if you would like to schedule a consultation with Dr. Newman to talk more about this advanced procedure, please contact us today.