With the many advanced techniques employed by our board-certified plastic surgeon, Dr. Fredric Newman , the post-operative recovery process from eyelid surgery can be minimal and less painful than ever before. As with any surgical procedure, the exact details of your recovery are dependent on your unique physical anatomy and the extent of treatment; however, we can give you a general idea of what to expect following the procedure.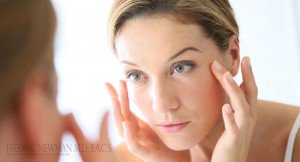 When you come in for your initial consultation with Dr. Newman, he will talk with you about your needs and goals and explain all aspects of the eyelid surgery procedure. Ultimately, whether you have upper eyelid surgery, lower eyelid surgery, or both procedures performed in combination will have a direct effect on what you can expect during recovery. In most cases, patients are able to resume normal daily routines as early as a few days following surgery; however, many individuals choose to set aside at least one week before returning to work or engaging in social activities. Some degree of bruising and swelling in the treatment areas can be expected for several days after eyelid surgery. Blurry vision may be present due to a lubricating ointment that will be applied to the eyes.
One may experience excessive tearing, eye irritation, dryness, or sensitivity to light within the first few days of eyelid surgery. Symptoms should normally resolve after several days. Please take a look at Our Eyelid Surgery Recovery page for more details on the typical recovery process. If you would like more information, or if you would like to schedule a consultation with Dr. Newman to discuss your goals, please contact The Aesthetic Surgery Center today.
Schedule a Consultation
If you are considering plastic surgery in Fairfield County or anywhere in Connecticut, contact us to schedule a one-on-one consultation with one of our expert plastic surgeons.
722 Post Road, Suite 202, Darien, CT 06820